How to measure eyeglass frames for your face?
Your prescription has changed and you need a new pair of eyeglasses. This time you decide to buy them online instead of in the store. If you've never shopped for glasses online, you'll need to prep yourself with a few crucial measurements: an updated prescription, a pupillary distance (PD) measurement, and frame size. Your prescription and PD will usually come from your eye doctor, but figuring out your frame size will take a few extra steps. Not to worry – we are going to take some time to share tips and tools that will help you find the perfect fitting frame.

Measure Your Frame Width
If you already have a pair of eyeglasses that fits you well, you're ahead of the game. All you have to do is use a millimeter ruler to measure the frame width– the measurement of the entire front of the frame, from the point that sticks out farthest on the left, to the point that sticks out farthest on the right. The average adult frame width is 136-138mm and kids frame width is 125-127mm.
If you are starting from scratch and don't have a good fitting pair of glasses, then we have a great frame cut out tool that you can use from the comfort of your home. All you need to do is download, print, cut out the frame sizes, and hold up to your face to determine which fits best. Once your frame width has been determined, you can shop at Zenni while filtering by the correct size.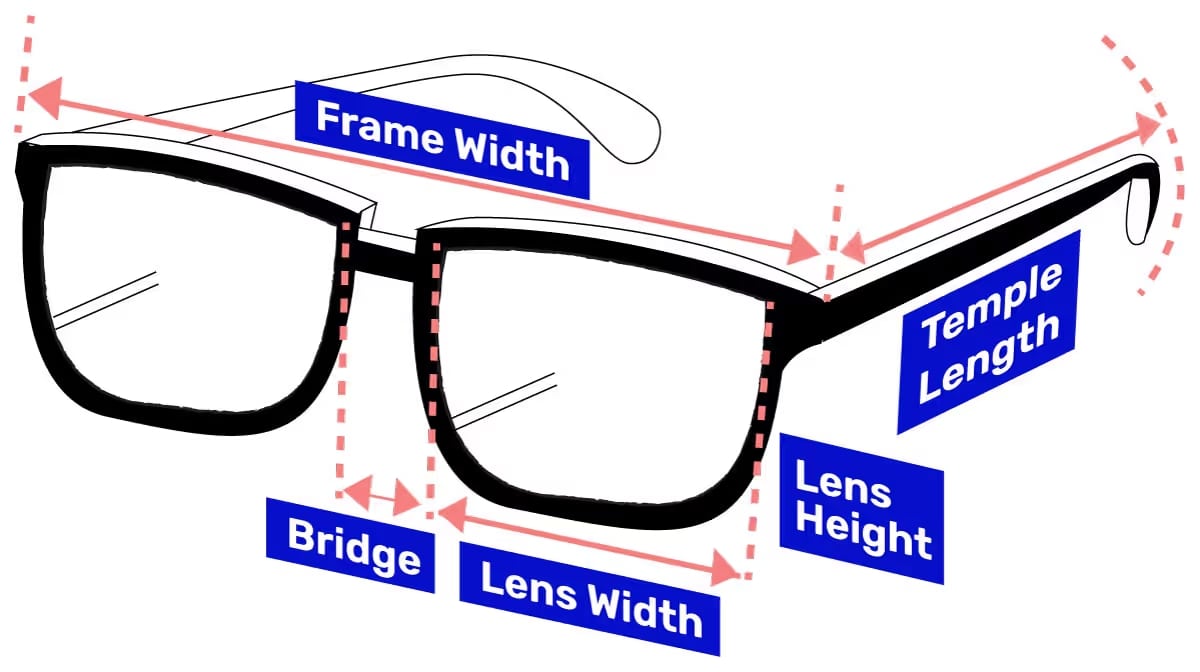 Now you can check the size of eyeglass frames you need and select your interested eyeglass optical frames here.